ProMarker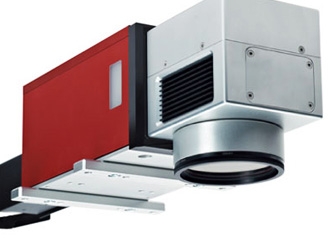 ProMarker
Работна площ: 70 x 70 - 190 x 190 mm
Мощност: 10-20 watt, Galvo fiber laser
Laser marking - as easy to use as an office printer
Galvo fiber laser

Работна площ: 70 x 70 - 190 x 190 mm
Мощност: 10-20 watt




Използвани Материали
Laser marking at maximum speed
With the ProMarker galvo marking laser, you can mark large volumes in the shortest possible time. Marking times in the range of just a few seconds can be implemented for individual workpieces (e. g. ball pens, lighters). Despite the fast marking speed, you can produce high-precision markings and photo-realistic engravings with the ProMarker.
Easy as an office printer
Use the DirectMark printer driver to start the marking process directly from your graphics program. The ProMarker works like an office printer. No intermediate step is required and the preparation effort is reduced to a minimum – you can thus save up to 80% in time. You do not require any previous knowledge for using the DirectMark printer driver - simply plug & play.
Precise markings on plastics and metals
The ProMarker galvo marking laser incorporates a high-precision fiber laser for laser marking metals, coated metals (e. g. anodized aluminum) and plastics. This makes the ProMarker ideal for marking advertising material, jewellery and tools.
Minimal operating costs
Thanks to the high-quality design of the ProMarker, it has a particularly long service life. The maintenance-free laser source and the integrated air cooling minimize operating costs and will save you expensive repairs. In operation, the ProMarker does not need any consumables and can be connected to any power outlet.