Production of plane

NeonaLtd. produces and necessary for any signs for Home, Office, Business buildings, Hotels, restaurants Advertising agencies have special prices...
Laser engraving on brass, aluminum, copper.
In the engraving of stainless steel, various efekti - from solid black and white to shades of red, green and blue.

Mark barcodes, serial numbers or individual numbers from a database.
Rowmark special dual-layer boards metalized plastic - UV resistant, suitable for facade signs, signs, mailboxes, doors and more.
At your disposal is a choice of over 150 different colors and thicknesses.
Metal plates of sublimation material

Sublimation gives unlimited possibilities for printing high-quality color images on different surfaces or sublimation sheets.

Products: badges, plaques, plates .......
Jack Daniel's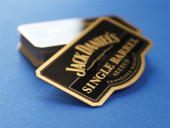 ALPLER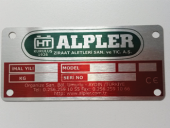 Hotel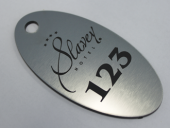 Badge